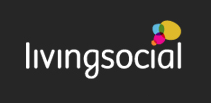 Here are the Top Daily Living Social Deals for 07/06/12. Many of these deals are national. It also does not matter what city you live in to get local deals. Please don't forget to read the fine print.
Online Deals
NYC Midtown At Home Deals: Spend $20 and get $40 to spend online at DecorativeWords.com.
Nationwide Deals: Pay $15 for $30 to spend at 1800Flowers.com.
Miami: Get O, The Oprah Magazine, published by Hearst. With today's deal from Hearst, pay just $9 for a one-year subscription, which nets you 12 issues of this entertaining, inspiring, and glossy publication (an $18 value).
Nationwide Deals: Pay $25 for $50 to spend on green home décor and more from Bambeco.com; or pay $50 for $100 to spend with included shipping.
Some Local and Travel Deals
San Diego: Today's deal with Orfila Vineyards & Winery is the next best thing: Pay $20 for a wine tasting for two, a full glass of wine each, and two take-home wineglasses (a $47 value).
Atlanta: Today's deal is from Sal Grosso Brazilian Steak House. Pay $25 for $50 to spend on food and drink at dinner.
Chicago: Escape for an evening with today's deal from La Fonda Latino Grill in Andersonville: Pay $15 for $30 to spend on food and drink.
NYC Midtown: Pay $40 (regularly $80) for a cocktail war with tastings at Hudson Terrace.
Living Social Escapes: Get a three-night stay for up to a maximum of six guests in one of two spacious and newly renovated three-bedroom houses at 154 A or B Spring Street ($592) courtesy of 227 Rentals in Charleston, SC.
Living Social Escapes: Stay for one night ($129 Sundays through Thursdays; $150 Fridays and Saturdays) at the Cornwall Inn, situated in the town of the same name—a favorite getaway for Manhattan actors and artists.