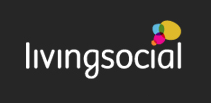 Here are the Top Daily Living Social Deals for 08/07/12. Many of these deals are national. It also does not matter what city you live in to get local deals. Please don't forget to read the fine print.
Online Deals
Nationwide Deals: Get a one-year subscription to Taste of Home for $5 (regularly $10), Food & Wine or Cooking with Paula Deen for $10 (regularly $20), La Cucina Italiana for $12 (regularly $24), Clean Eating for $12 (regularly $25), Gluten-Free Living for $17 (regularly $34), or Cook's Illustrated (which includes an added bonus: the 20th Anniversary All-Time Best Recipes Collector's Edition) for $19 (regularly $39).
Nationwide Deals: Today's deal is from GetMaineLobster.com: Pay $65 for a Black Point Maine lobster bake for two (a $130 value).
Nationwide Deals: Pay $19 (regularly $40) for two months of online access to America's Test Kitchen Cooking School, which offers more than 100 online courses.
Nationwide Deals: Pay $15 for $30 to spend online on freshly baked, gift-ready desserts from Cheryl's Cookies.
Some Local and Travel Deals
Greater Los Angeles: Elevate your next adventure with today's deal from Skydive Coastal California: For $174, you'll get a weekend tandem skydive, plus a commemorative T-shirt and $25 to spend on merchandise, video of your jump, or a future skydive (a $349 value). Based at the Camarillo Airport about 45 minutes west of Los Angeles, this haven for high-minded thrill seekers specializes in first-time jumpers.
Chicago: Experience a memorable meal at the intersection of classic and modern with this Gourmet deal: a ten-course tasting menu "Fantasia Feast" at iNG Restaurant, including five beverage pairings ($99).
Brooklyn: With today's deal, you'll get $50 to spend on food and drink for $25 at Beast.
Greater Houston: For $35, you'll get a dinner for two at Angus Grill Brazilian Steakhouse (a $70 value).
Living Social Escapes: Escape to A Gatlinburg Cabin in the foothills of the Great Smoky Mountains. The cabins are tucked away on 30 tranquil acres of wilderness, just a few miles from Gatlinburg, and nestled on a bluff over the Little Pigeon River. Follow the forested trails to one of the deluxe cabins and stay for two nights on Sundays through Thursdays ($311).
Living Social Escapes: Escape to guaranteed views of Texas Hill Country and Lake LBJ with a two-night stay for up to four people in a King Corner Suite or up to six people in a Two-Bedroom Paseo Apartment, Sundays through Thursdays ($505) or Fridays through Sundays ($635) at Horseshoe Bay Resort.