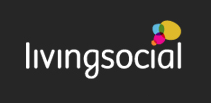 Here are the Top Daily Living Social Deals for 1017/11. Many of these deals are national. It also does not matter what city you live in to get local deals. Please don't forget to read the fine print.
Milwaukee Families: $6 for a 1-year subscription or $10 for a 2-year subscription to Kiwi magazine.  New subscribers only.
Boston Metrowest: $25 for $50 worth of kid's cooking products from Handstand Kids.  Shipping not included.
St. Pete/Clearwater: $26 for 3 months of Little Passports Global Adventure Kit for Kids.  Includes shipping.
Chicago Northwest Suburbs: $15 for a 1-year subscription to a Zoobooks magazine.  Choose from Zoobooks, Zoobies or Zootles.  Includes a poster and stickers.
Some Local and Travel Deals:
Local
Atlanta: Considering the gridlocked aisles, disgruntled people, and endlessly long lines, getting groceries can seem as stressful as Atlanta traffic. Steer clear of awful shopping experiences with today's deal from We Go Shop. Pay $7 (regularly $15) for delivery services good for up to $150 of groceries, or pay $11 (regularly $23) for delivery services good for up to $300 of groceries.
Northwest Arkansas: Your soulmeat is just a deal away, at Bentonville Butcher & Deli. For $10, get $20 to spend at this family-owned meat market and specialty food store.
Sarasota: Secure a proper base coat to ensure healthy retinas with today's deal from ZOOM Tan. Spend $39 (regularly $120), and enjoy one month of unlimited UV and spray tanning from this South Florida pigment haven. ZOOM provides an accessible, hygienic, and friendly environment.
Travel
Living Social Escapes: Cut and run to Majestic Cove in Florida for a two-night stay in a three-bedroom Hampton Suite for up to four ($299) or four-bedroom Oxford Suite ($399) for up to six. The accommodations feature balconies, whirlpool tubs, gourmet kitchens, and wireless Internet access. Resort and cleaning fees are also included.
Living Social Escapes: Bask in the sun and have a swimmingly good time with this week's Escape to the Rosen Inn at Pointe Orlando. Jump in head first with a four-night stay for two adults and two children ($239) at the recently-renovated resort, situated on International Drive and smack-dab in the heart of the city's top attractions. Accommodations feature a mini-refrigerator, microwave, pillow-top mattresses, plus Wi-Fi and parking.
Living Social Escapes: The Cook Islands are a Polynesian paradise that'll have you dreaming in technicolor. Make your great Escape for two to the island of Rarotonga for a six-day, five-night stay at the Muri Beach Club Hotel(travelers must be at least 18).*
Thanks, Stretching a Buck!