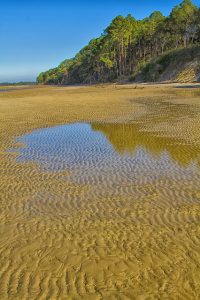 We've been talking a little bit about how more travel is a great thing to put on your resolution list for the new year, but how can you do it while still following your budget?  It's doable, my friends!
Here are some tips that will help you figure out how to travel on the cheap in 2019:
Use Groupon.  Groupon and its many promo codes are a great way to save money on travel deals and other activities.  Be sure and watch it often for new price drops and check back here daily because we often post new promo codes.  Living Social and Groupon are extremely similar so be sure and check Living Social too. Be sure to snag up Groupon deals for restaurants in the area and activities that you want to do while there too!
Use travel booking sites.  Travel booking sites such as Orbitz and Expedia often offer great bundle deals on travel!  Be sure and keep an eye out on those.
Book 90 days out.  90 days seems to be the sweet spot for airfare so be sure and check at the 90-day mark for your deal!
Use your credit card.  This is not advice that I would normally give, but many credit cards offer travel rewards.  If you are good about paying your credit card off, use them for your deals so that you can get a portion of it back in bill credits or reward points.
Rent a house or a room with a kitchen.  You can save so much money by preparing your own food.  Restaurant bills can be a huge portion of your bill during vacation, but they don't have to be.
What are your favorite ways to save money while on vacation?  I'm planning three different vacations in the next couple of months and I need all of the tips I can get!