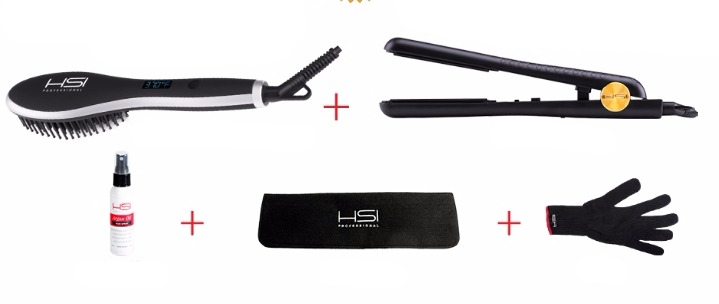 Straightening your hair sure makes it look pretty, but all that heat and tugging can really be tough on your strands! Straightening your hair doesn't have to be a messy, damaging hassle anymore, though!
The HSI Glider Ceramic Straightener Brush makes straightening your hair quick, safe, and easy! It's just like brushing your hair, and it helps eliminate frizz and damage. The four microsensors on the ceramic plate evenly distribute infrared heat that penetrates deep into your hair cuticle to lock in moisture for silkier, shinier results.
You don't have to drop a ton of money to try out the HSI Glider Ceramic Straightener Brush without dropping a ton of money too! For a limited time, try it for only $19.95, plus S&H! This special offer also includes lots of great extras, including:
HSI Glider Ceramic Flat Iron
Argan Oil Thermal Spray
Heat Mat/Travel Pouch
Protective Glove
That's $250 worth of goodies right there! This offer allows you to try it risk free for 30 days, though! If you like it, you can then make two payments of $49.95 or one payment of $99.99!