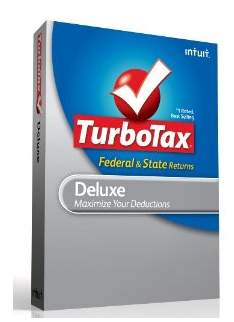 Sadly, it is time to start thinking about Taxes again!  Right now on Amazon you can download [easyazon-link asin="B009CCXJ0A"]TurboTax Deluxe Federal + E-File + State 2012[/easyazon-link] for Printable Coupons or Mac for $39.83.
Product Features
Helps you get every dollar you deserve from your taxes
Customizes to your situation based on your job, family and life
Get expert help when you need it, free
Double-checks your return for deductions and credits and helps you avoid triggering an audit
Includes one TurboTax State product download
I remember when our taxes were simple enough that I could use Turbotax, sigh….