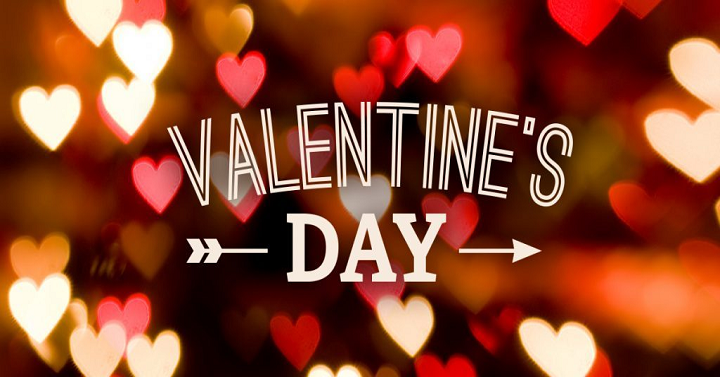 Valentine's Day is just a week away and if you don't have plans for the day I have just what you need! From celebrating with your honey to spending some time with your kids here are some of my favorite ways to spend Valentine's Day on a dime.
With the Kids
One of our favorites (and easiest) is the loves heart shaped pizza! You can make your own from scratch or purchase one from Papa Murphy's.
Pancakes with secret messages is our family tradition. We'll dye some of the pancake mix pink and put it in a bottle (similar to ketchup bottles). Then while the pancake is cooking on the one side we'll write a message on the other, then flip it. We'll also make pink milk (you can get strawberry milk mix or simply dye your milk pink) to drink with our pancakes.
A simple heart attack can go a long way! It'd be a fun surprise for the kids to wake up Valentine's morning to compliments and messages of how much you love them.
The kids are bound to love a fun scavenger hunt with a cute surprise at the end! Make it dessert after dinner or love letters to each of them but I'm sure they'll love it.
Couples Ideas
When you don't have money for a hotel mix is up and sleep in the living room! We've even dragged our mattress down there so we can still get a good night sleep.
Is your person working on Valentine's Day? Surprise them at work with flowers or a lunch date. You could even heart attach their car while you're there.
Another fun idea, play some truth or dare with your loved one. Come up with some fun ideas of your own and put them in a couple bowls, one labeled truth, and another dare and start playing.
Treat nights are a fun way to spend a date night at home. One of us will put the kids to bed while the other runs out to get a yummy treat, just for mom and dad!
At home spa date is a great option if you can't afford a real spa date this year. Get your bubble bath going and relax with some soothing sounds and candles. Or get even more into it and give each other massages to unwind.
Scroll down memory lane by looking through old photos and videos. You can go way back to when you were born and share those memories with each other or make it all about the two of you and when you first came together.
Get in the kitchen together and create something yummy together. Make it dinner or even dessert but cooking together in the kitchen is a great way to each other's heart.