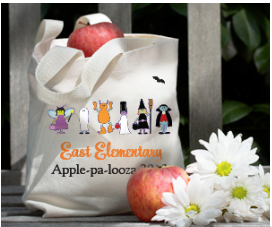 If you've been searching for a fun and reusable bag (for trick-or-treating, carrying books or any other purpose), Vistaprint's totes are perfect for you–starting at just $6.50!  These bags also make a cute back to school tote–personalized with your child's initials and a crown.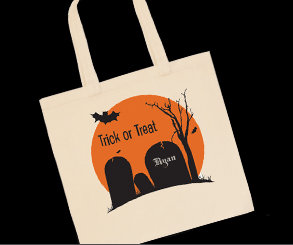 Your kids will feel like an artist when they get to design their own treat bag that they will proudly call their own year after year – just like a Christmas stocking.
Encourage your kids to get creative with their totes by designing a bag that includes a spooky design or their monster name for the night. You can even use the same colors from your kids' costumes so their totes will match perfectly on fright night. If you're bringing your four-legged friend, don't forget a bag for Fido (a.k.a. Fang-do) to carry home his own pet-friendly treats!
This is a limited time offer, so head on over to Vistaprint to get your personalized totes!  Shipping Starts At $5.52.