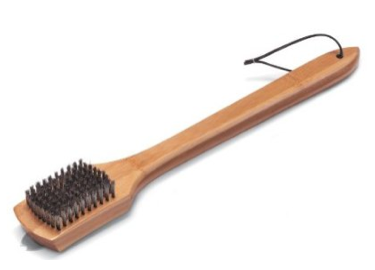 Right now you can get thisWeber 6464 18-Inch Bamboo Grill Brush for just $6.99 from Amazon.  This is a nice 18-in long brush to keep that grill clean.  We have this one, so I would know.
Product Description:
Makes clean up a snap
Scraper end removes rough spots
Bamboo handle a highly renewable resource
Bristles won't rust or leave rusty deposits
Thanks Mommy Savers!