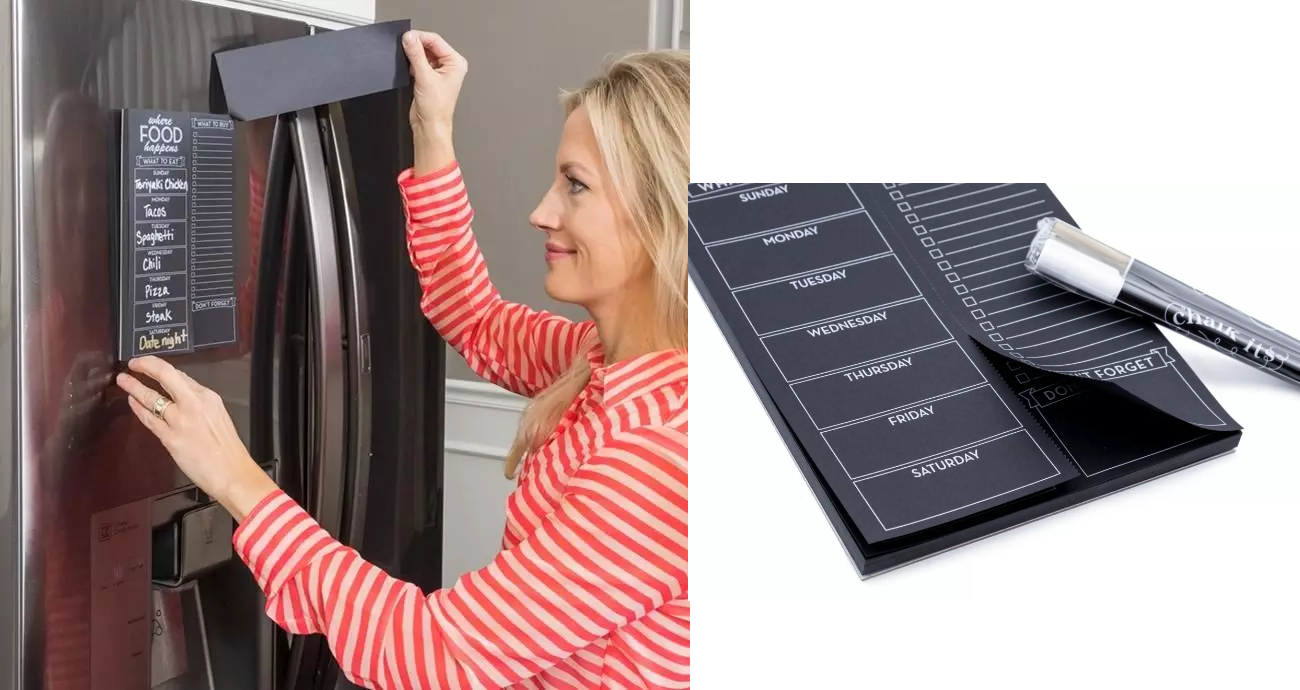 I love this idea for the fridge! This Weekly Paper Chalkboard Menu & Grocery List Planner would make shopping and meal planning so much simpler. And you can pick it up for only $8.99 from Jane today.
This chalkboard-style menu and grocery list comes with white and gold chalk pens to help you plan your weekly meals. Simply detach your chalkboard shopping list when it comes time to head to the grocery store.
Package includes:
Black paper notepad with chalkboard design. Adheres to refrigerators, magnet boards, whiteboards, and more.
Two versatile liquid chalk pens, white and gold.
Instruction card to pump the "chalk" pen so it writes nicely on your black menu pad.
Detail:
Dust-free writing, minimal-smudge after a quick dry on all kinds of surfaces including windows, mirrors, vinyl, ceramic, whiteboards, blackboards. Water-based, washable.
Simple clean up with a damp cloth from smooth, non-porous surfaces (Not all surfaces are non-porous; always test first.)
Shipping adds $3.49 for the first item and $1.49 for each additional item.