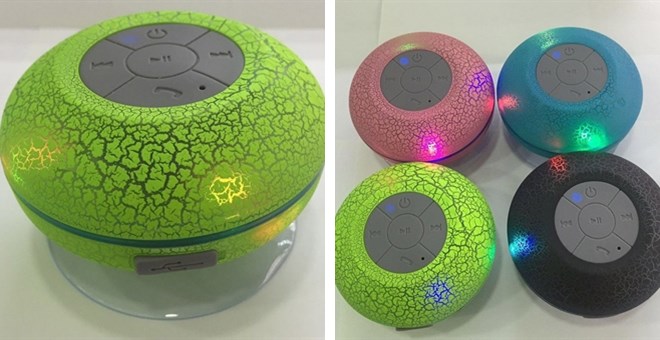 If you're a sing in the shower type like I am, this wireless Bluetooth shower speaker probably has you all sorts of excited! Even better, it's only $7.99 on Jane today!
This waterproof speaker allows you to play music and any other audio right through the high powered built-in speaker. Connect almost any smartphone to the device via Bluetooth and the skip and back buttons even allow you to change songs when using music streaming services. You can even answer calls and have conversations…although I'm not sure why you'd want to do that in the shower. But, hey—to each their own, right?
Shipping adds $3.99 for the first item and $1.00 for each additional item. But, even with shipping, that's still a great price for some tunes in the shower!