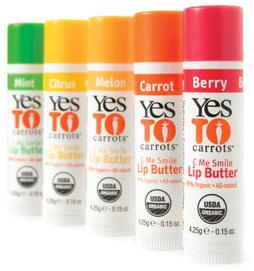 You can get Yes to Carrots Printable Coupons right now.  Just visit the Yes to Carrots Facebook page and after you like the page click on the "Coupon" link on the left.  Then you will be able to print this coupon.  These Yes to Carrots Printable Coupons are good at Walmart only. So grab the following deal:

Yes to Carrots Lip Butter $2.97
Use $3/1 Yes to Carrots Printable Coupons
Free after coupon
Now, I have to tell you that this coupon is not your regular "Bricks" coupon and you can print as many as you want.  However, that also means that the possibility is there that you could have some problems redeeming this coupon.  Let's hope that is not the case as it is a legitimate coupon offered on the company's Facebook page.  As a side rant I just want to say that it makes me mad that companies like this one issue coupons in such a careless way.
Thanks Save the Coupons!