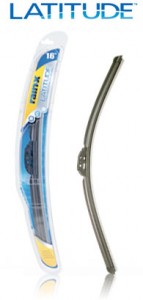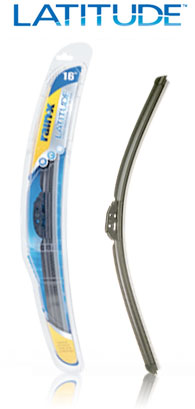 Here's something I want you to think about: when was the last time you changed the wiper blades in your car?  Did you know that at least a 25% of all car accidents happen in rainy and wet weather.  Making sure that you have properly working wiper blades is important to help avoid accidents in poor weather conditions.  By routinely checking your wiper blades and performing safety checks on your car you can help increase your safety while driving during bad weather.  It has been an unusually warm week here in Wisconsin (high of 55F, I know that's considered cold down south).  As much as I would like to think winter is over there's still more than a month to go before it is officially over.  But even when the snow is gone, April showers will replace it. Here are some tips from Jody DeVere, the President of the Women's Automotive Association International and CEO of the auto-advice site AskPatty.com, to stay safe while driving in the rain, snow, slush and ice:
• Conduct a regular walk around checking your lights, antifreeze, windshield washer fluid and wiper blades regularly
• Ensure your tires are properly inflated and have sufficient tread
• As the temperature drops keep your gas tank at least half full; the extra gas reduces condensation that can plug your fuel line with ice and stall your engine in cooler weather
• Create an emergency pack; items like a blanket, first aid kit, snacks, bottled water, an ice scraper, flashlight and a bag of kitty litter
Today I am giving away ONE Rain-X Car Care Kit that includes a set of Rain-X® Latitude™ Wiper Blades specific for your car, a bottle of Rain-X® Weatherbeater® 2-in-1 Glass Cleaner & Rain Repellant, and a bottle of new Rain-X® X-treme Clean to one reader.
All you need to do is:
Leave me a comment fessing up and telling me when was the last time that you changed the wiper blades on your car.
For additional entries you can:
Become a subscriber: subscribe to my RSS feed or Email updates for ONE extra entry.  If you are already a subscriber you are already eligible for a second entry.  All you need to do is leave a separate comment letting me know you are already a subscriber.
Become a Fan of Common Sense with Money on Facebook.  I just started this group and would love to make lots of friends.  Just come back and let me know you are a fan in a comment.
This way you can earn up to three entries. Each entry must be made on a separate comment as each comment is considered a single entry. Please remember to leave your name and email address in your entry. I need to have a way to contact the winner. Entries with no contact information will be considered invalid.
This giveaway ends Sunday 2/15 at 9 PM CST. At that time I will select one winner at random using Random.org. The winner will be contacted immediately and will be given 48 hrs to contact me back with their mailing address. If I don't hear back after that period of time I will select another winner randomly.  U.S. addresses only please.