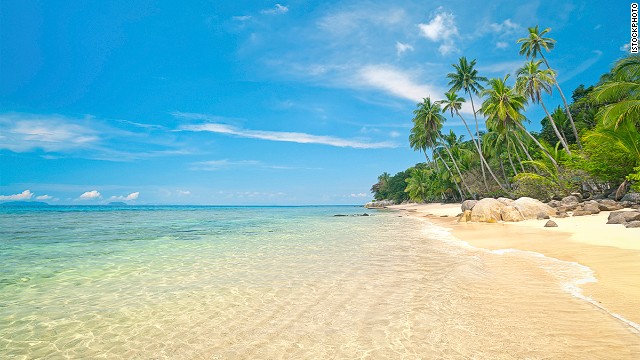 One thing I look forward to, being a stay at home mom, is a vacation. I absolutely love going out to the beach and just laying back. The feeling of the sun beating down on me while I'm just relaxing and getting a nice tan is an amazing feeling. Plus, the kids are off playing in the ocean, so it's a nice little break for all of us. However, going to the beach is something that can be fairly expensive and most families can't afford this luxury. If you want to go to a beach and you're on a budget, I'm going to list out some of the most affordable beaches you can visit on a small budget.
Outer Banks, North Carolina
The Outer Bank is a place that a lot of families go on vacation. It's an absolute hot spot for families, because it's very affordable and the beaches are absolutely amazing. There are also some excellent places you could visit around the Outer Banks. For instance, you could go to Kitty Hawk, which is where Orville and his brother, Wilbur Wright, learned how to fly their plane. Also, the North Carolina Aquarium is an absolute must. To get a nice, clean motel in the area you'll only have to shell out around $65 per night.
Myrtle Beach, South Carolina
This is personally one of my favorite spots to visit. Honestly, I wouldn't mind living in Myrtle Beach, South Carolina, because of its natural beauty and the fact that there is so much today for everyone; no matter what their age may be. The beach is clean, amazing and very family-friendly. There are tons of golf courses in the area, amusement parks, water parks, etc… I have to say that the Ripley's Aquarium is absolutely wonderful. There's never a reason to be bored when you live in Myrtle Beach, South Carolina.
Huntington Beach, California
Now, I know that you're thinking California is extremely expensive, especially in Orange County. After all, I'm sure we all remember the Orange County show and Laguna Beach. However, if you go just a little bit north of Laguna Beach, you'll find Huntington Beach, which is much more affordable. Huntington Beach is the place to be if you're a surfer, so if you have a kid that's into surfing they will be in paradise. Also, the International Surfing Museum is a great place to check out. Also, you absolutely have to have a Huntington Beach hot dog, so hit up one of the local vendors.
Destin, Florida
This is the place to be if you want to enjoy the beach and also do a little bit of fishing. That being said, if you're a fan of seafood, you're going to fall in love with Destin, because all of the fish and the oysters are fresh and they're very tasty. Make sure you wake up early in the morning and enjoy a nice walk on the beach, so you can admire all of the pelicans soaring in the air; while all the fishing boats take out to sea.