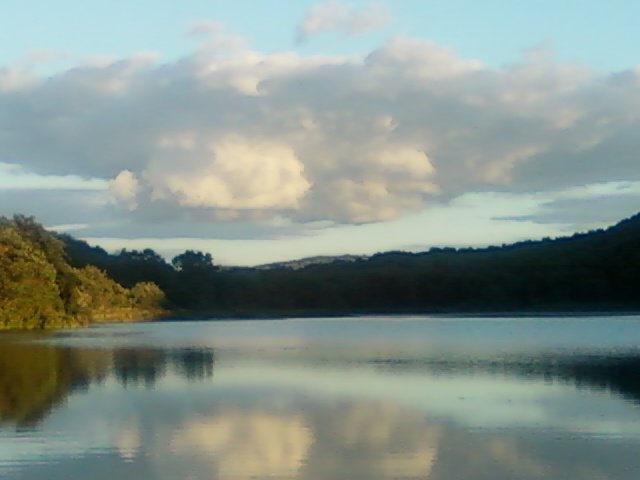 Fishing with kids can be a rewarding activity that I think every parent should experience at least once. It's a great way to spend time with your kids, away from the hustle and bustle of our modern technology-infused lives. After a fishing trip or two, your little one just might be hooked on a fun and challenging new sport!
Fishing with kids can be a whiny disaster, though, if you're not prepared. Avoid the craziness with these tips for fishing with kids!
#1. Know the Laws
Before you go fishing with kids, make sure you know your state laws regarding fishing. Nothing will ruin your fishing fun faster than being busted for a violation!
Parents will most likely need a fishing license, but so will some kids. For instance, in Pennsylvania anyone age 12 or older needs to be licensed. However, some states have less strict license requirement ages. In Michigan, only people 17 and older need to have fishing licenses. You and your family can also fish in any Texas state park without a license, regardless of age. Laws vary in all states, though, so be sure to check on yours!
#2. Get a Child Sized Pole
When you go fishing with kids, a normal size adult pole may or may not work, depending on their size and experience. Younger kids are much better off with child size poles. If your child wouldn't be caught dead with a Snoopy pole, you can still buy shorter two or three foot poles, which are more manageable.
#3. Go Where the Fish Are
Adult fisherpeople aren't always the most patient and understanding types when the fish aren't biting. And kids are even worse! To minimize frustration and meltdowns when fishing with kids, go where the fish are. Stick to ponds and lakes that have been stocked. Most local bait shops and experienced fishermen will also be able to point you to great fishing spots for kids, so don't be afraid to ask!
Fishing close to the shores of most bodies of water will also most likely increase your chances of a successful fishing trip. Smaller panfish usually hang out close to shore, especially in rocky areas, and are much easier to catch than than deep water fish. In some areas you can drop a line in, pull out a sunfish, and repeat until the sun goes down—or beyond.
#4. Stick With Bait That Works
Shiny and bright lures and jigs are great, but they also require some practice and technique to use successfully. Not to mention they can be expensive! Worms, on the other hand, are a tried and true fishing bait, and they're relatively cheap. If you're feeling froggy, you can even go worm hunting and pick up some free worms! And, don't forget alternative baits, like corn, cheese, hot dogs, bread, and chicken liver!
#5. Bring Supplies
By supplies, I don't just mean fishing poles and bait. I mean baby wipes, snacks, and drinks! Fishing with kids is messy, so baby wipes, or even wet washclothes in a plastic bag, will definitely come in handy. You also don't want anyone to shrivel up from dehydration or hunger, so bottles of water and yummy snacks are a must when you're fishing with kids!
#6. Use "Safer" Hooks
Getting a fish hook stuck in your flesh is no fun. No fun at all! You can make your hooks a little safer when fishing with kids by pinching the barb on the tip of the hook so it's flat. This way, if someone does get hooked, the barb won't embed itself into the flesh and be difficult to remove.
#7. Don't Fish All Day
Younger kids often have the attention span of a gnat when it comes to fishing. However, some are more than happy to spend all day on the shore. Take cues from your child to determine how long to stay and fish. If your little one starts getting antsy and cranky, that's usually a good sign that it's time to pack it in for the day.
Now it's your turn! I'd love to hear some of your tips for fishing with kids!