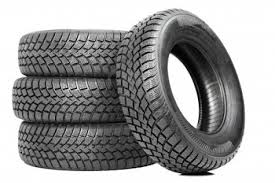 Tires are one of the most important parts of your vehicle. Not only can you not go anywhere without them, but good tires are also imperative to the safety of your vehicle. Unfortunately, tires are also one of the most expensive routine vehicle maintenance costs there is. A new set of tires can set you back hundreds of dollars as often as every couple of years!
While skimping on tires isn't recommended, there are still a few ways you can save money on tires or even find some cheap tires.
Make sure your vehicle needs new tires. 
First and foremost, make sure you really do need to replace your tires. Check for uneven wear and the amount of tread left on your current tires. One easy way to do this is to turn a penny upside down and place it down into the tread. If the top of Lincoln's head id covered by the tread, you still have a time before you'll really need new tires. If his whole head is visible, though, it's tome for some new tires.
Don't wait until the last minute. 
Keep an eye on your tires and prepare in advance for this necessary expense. This will allow you to set money aside for new tires to make paying for them a little easier and less stressful. Waiting until the last minute puts you in a desperate situation, which could make it very difficult to find cheap tires. Planning ahead, on the other hand, gives you enough time to shop around and compare prices.
Shop around for cheap tires.
Prices on tires vary widely from brand to brand and retailer to retailer. Call and ask for quotes from garages, and check big box retailers like Walmart for cheap tires. Also, don't discount online retailers like Tire Rack. Sometimes you can find some great deals and grab some cheap tires for less than you would pay at a local brick and mortar business. Don't forget to look for coupon codes and factor in shipping charges as well.
Rotate your tires.
Whether you buy top of the line tires or cheap tires, proper tire maintenance is important. Rotating your tires every 3,000 to 5,000 miles is recommended for even wear. Most people have their tires rotated during oil changes. Properly rotating and maintaining your tires will help you get more miles out of them and you'll save money in the long run.
Cheap tires aren't always the best deal.
Keep in mind that just because you can get some cheap tires, doesn't automatically make it a good deal. Always check the reviews on cheap tires, especially off-brand tires. Some cheaper tires wear out more quickly than slightly more expensive tires, which means that you could end up spending more money in the long run.