This is the last day that you can take advantage of the extended Big Weekend Sale at Kohl's. Right now you can take an EXTRA 15% or 20% off your order. Outerwear is already marked up to 70% off, so you might want to start there. I found some great Jumping Beans Fleece jackets for toddlers and kids for only $6.40 to $8.00.
You can also snag this adorable double breasted fleece hooded empire toddler coat for only $15 – down from $50! It would only be $12.75 with an extra 15% off!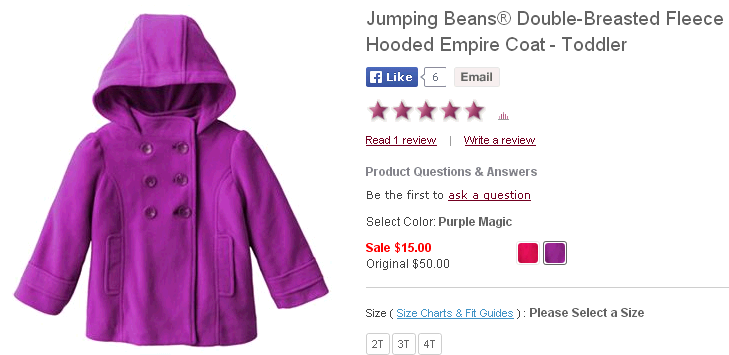 Here are the promo codes you'll need for the extra discounts:
FROST – Extra 15% off orders under $100
JACK – Extra 20% off orders $100 or more
You can also snag some great BOGO shoe deals at Kmart and Famous Footwear today too.