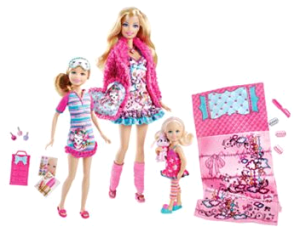 Another great Kohl's deal!
Grab this Barbie sisters slumber party set for only $21.24! (Normally $42.99) It's on sale for $24.99 at Kohl's.com right now, and you'll get an extra 15% off of that if you use the code SCARF. After the code, the price on this will drop to $21.24.
If you spend $50 or more, you'll also get free shipping and $10 in Kohl's Cash for every $50 spent. Spend $100 or more and use the code MITTENS instead – you'll get an extra 25% off!
Check out more great Kohl's deals!