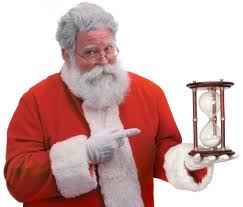 No matterhow hard I try or how much I think I have my stuff together, every year I end up doing some last minute shopping before Christmas. I really do hate last minute shopping, I swear! Not only is it stressful, it also usually leads to me spending more than I wanted to, and that's never good for a frugal mama!
However, last minute shopping doesn't mean that you have to break the bank completely. Take it from someone quite skilled and familiar with last minute shopping – you can still save money!
Here are some of my own last minute shopping tips that always help me through the 11th hour…
1. Ask yourself "do I really need to do any last minute shopping?"
If you think long and hard about it, you may come to find that you don't really need to go last minute shopping at all.I know that parents are terrible about this. They always seem to think that there just won't be enough under the tree, which is far from the truth! However, we still torture ourselves every year. I do it, my parents did it, and my children will do it when they have children of their own. We all need to stop and remember that Christmas isn't just about gifts, though, and little Billy won't hold it against you if he has one less present than little Sally.
2. There may still be time for online shopping!
Depending on how last minute your last minute shopping is, don't automatically think that it's too late to order something online. Some online retailers actually do some serious price slashing in the days before Christmas in an effort to entice last minute shoppers. Most online retailers also give shoppers an idea of when they will have to order something so they can receive it in time for the holidays.
3. Don't blow your budget on expedited shipping.
The super fast expedited shipping can be tempting, I know, but try to resist the temptation! Is the item you're after really that rare that you can't buy it at a brick and mortar store? Are you fine with spending the same amount on shipping as the item itself?
4. Remember that most retailers have extended holiday hours.
If it's truly too late for last minute shopping online, it's time to hit the brick and mortar stores. Lucky for us, most retailers have extended holiday shopping hours so last minute shoppers can grab what they need. Some stores may even stay open around the clock during the holidays.
5. Keep your eye on clearance deals.
There's nothing wrong with gifting items you got on a clearance shelf, so make sure you cruise through the markdowns when you get to the store. You may just luck out! Some retailers also put holiday items and candy on clearance a few days before Christmas.
6. Check for coupons.
If you're shopping online, always take a moment to search for a coupon code. If you'll be doing your last minute shopping in brick and mortar stores, don't forget to check your binders or search for some printable coupons online. You can often find coupons for toys, movies, and holiday candy.
7. Try some homemade gifts.
Skip the last minute shopping and raid your pantry instead! Baked yummies, like cookies and brownies, are always appreciated around the holidays. You may even be able to put together some last minute homemade gift baskets with items from your stockpile or dollar stores.
8. When all else fails, give a gift card!
I don't know – maybe this should have been first? It's the easiest option, and I don't see them as cold and impersonal. Most people are thrilled to receive gift cards, since they get to pick out something they really want. If it's super last minute – like Christmas Eve or Christmas day! – you can also purchase an egift card and have it sent to the recipient's email or write the code in a nice card.
Will you be doing any last minute shopping this year? What tips would you add?
More Frugal Living Resources: