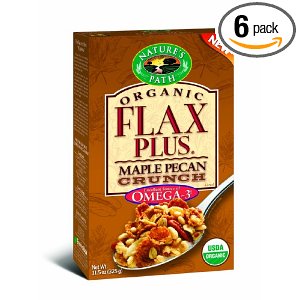 This is a super cheap deal for organic cereal on Amazon: Nature's Path Organic Flax Plus Maple Pecan Crunch Cereal, 11.5-Ounce Boxes (Pack of 6)
for $9.79 or $7.98 after subscribe and save. That is as low as $1.33 per box, wow! GONE!

It ships free with subscribe and save or with Prime Membership if you don't choose the subscribe and save.  If you don't have Amazon Prime, it ships free with a $25 purchase.