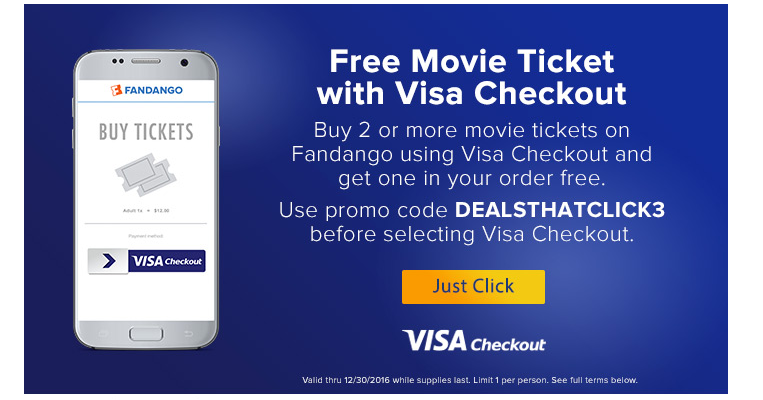 Looking for something fun to do this weekend? Why not have a fun family night or girls night out at the movies?
There are some great movies in theaters right now too!
Fantastic Beasts and Where to Find Them
Assassin's Creed
Passengers
Sing
Collateral Beauty

Rogue One: A Star Wars Story

Moana
Through December 30th, head over to Fandango and get a free movie ticket when you purchase two. Just add three tickets to your cart, use the code DEALSTHATCLICK3, and checkout with VISA Checkout.