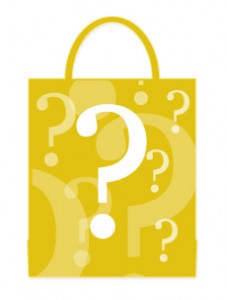 Here's a really great deal on Burt's Bees products.  I know these grab bags are very popular but I had never looked into them until a friend shared what's in them with me.  I am not a big fan of Burt Bee's mostly because I have never really tried them.  So I decided to take the plunge and order one of these because there's a ton of products included so it looked like a good deal.  Here's what you can get for $20 plus tax and free shipping:
8 Regular-Sized Products Including:
Lip Shimmer Merlot
Lip Gloss "Pucker Berry"
Beeswax Lip Balm
Lip Gloss "Zesty Red",
All In One Wash (4 oz)
Rosemary Mint Shampoo Bar (3.5 oz)
11 Mini-Sized Products Including:
Baby Bee Buttermilk Bath
Rosemary & Peppermint Soap,
Natural Skin Care for Men Soap
Peppermint Soap
Orange Essence Facial Cleanser
Peppermint Foot Lotion
Therapeutic Bath Crystals
4 Special Gifts:
Yellow Cotton Bee Socks
Burt's Bees Shower Cap
Lavender Eye Mask
Lip Balm Clip-On
Items may vary. All sales final. No returns or replacements.
But you can get all of this plus a free cuticle cream and free lip balm.  Add the grab bag to your cart.  Then use the following codes (must be all caps as they are case sensitive):
BURT20 (to get free shipping and 20% off)
WELCOME (to get a free lip balm)
FBFAN (to get the free cuticle dream)
Like I said I decided to take the plunge and order one.  I was able to stack all three codes and I am hoping I will get 25 items for $20 plus tax.  Talk about a steal!
Are you a Burt's Bee's fan?  Tell me, am I in for a treat?
Thanks Kingdom First Mom!