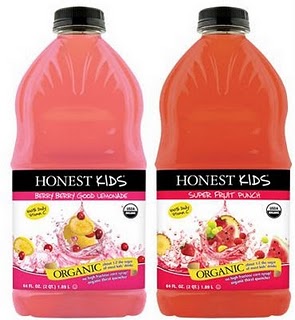 Oh, I am really excited about this coupon.  Organic products we know are not cheap so a coupon is always more than welcomed and this is a good one.  Get a free 64oz bottle of Honest kids when you buy another one.  The coupon has an expiration date of 45 days after you print it.
Plus here is another great find: $0.75/1 Funky Monkey Organic Freeze dried fruit.  I found these at my new local Target for around $1.7x, but I don't think all Target carry them.
Thanks for these great finds Organic Coupons and Deals!