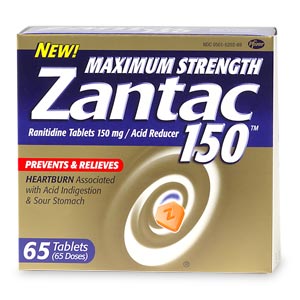 Here are a few deals you can take advantage of at Walgreens.  These items are cheap after stacking one manufacturer coupon and one Walgreens coupon.
Phazyme $4.99
Use -$2/1 Phazyme product
PLUS use $2/1 Phazyme Gas Relief Walgreens IVC
Pay $0.99 each after coupons
Tums $3.99 on sale this week
Use -$1/1 Tums Product printable
PLUS use $1/1 Tums Walgreens IVC
Pay $1.99 after coupons
Zantac $8.99 EACH
Use -$5/1 Zantac 24ct+ PRINT
PLUS use $2/1 Zantac Acid Reducer Walgreens IVC
Pay $1.99 after coupons
Since the Walgreens coupons don't expire until February 26th, you may also want to wait to see if any of these products go on sale over the next few weeks.  That way you can get them cheaper.
Thanks, Wild for Wags!