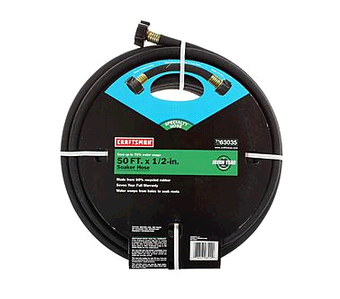 It's getting to be gardening season, and it's time to start seriously thinking about getting that garden ready!
If you need a better way to water plants this year, check out this Craftsman 50-ft x 1/2-in soaker hose from Sears! Right now it's only $5, which is over half off the original price of $11.99. These hoses are great for watering plants since they soak the ground slowly so water gets deep into the grounds right at the roots.
Shipping isn't available for this item at the moment, but you should be able to pick it up at your local store for free.