I admit I've been on a reusable shopping bag kick lately.
I just found these adorable reusable shopping bags on Amazon that you can fold into a strawberry when not in use, like so…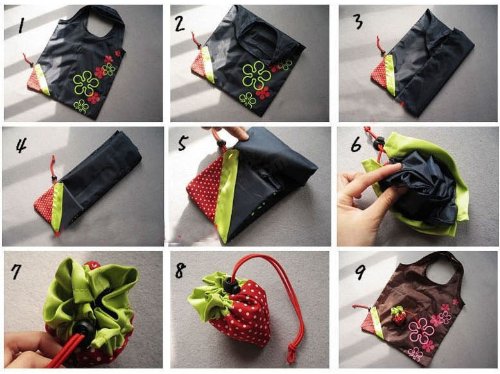 You can buy them one at a time, or in a set of ten. They're 15.5″ by 15″, so that should be plenty big enough for most of my shopping trips. Some of the reviews said that they smelled a little funny, but I imagine it's nothing a good washing and airing out wouldn't take care of.
So far, I've only ordered the black bag pictured above. It only cost $1.33 shipped, and if that one works out, I may end up ordering the 10 bag set for $10.52, which is only $1.05 per bag.
Get more ideas for cheap or free reusable shopping bags!