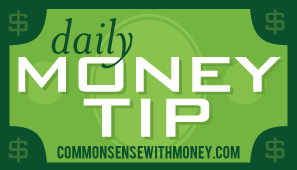 Looking to save some money doing your own taxes? This is very possible nowadays. Tax Preparation Software has come a long way in making it easier for people to do their own taxes. They use an interview process to make sure you don't miss anything.
Right now you can download a free version of the following two tax preparation software programs:
The way this works is you will download the program on your computer and prepare your taxes online. Note that both FREE versions of these programs can handle only easy tax returns that are usually 1040-EZ and Simple Tax return forms. If you usually need to file additional tax forms, then you will need to upgrade to the next level.
Have a topic you would like address in the Daily Money Tip? Send me an email with your burning question. Read previous Money Tips here.

Thank you for reading the Daily Money Tip: Money Management for the Time Deprived.