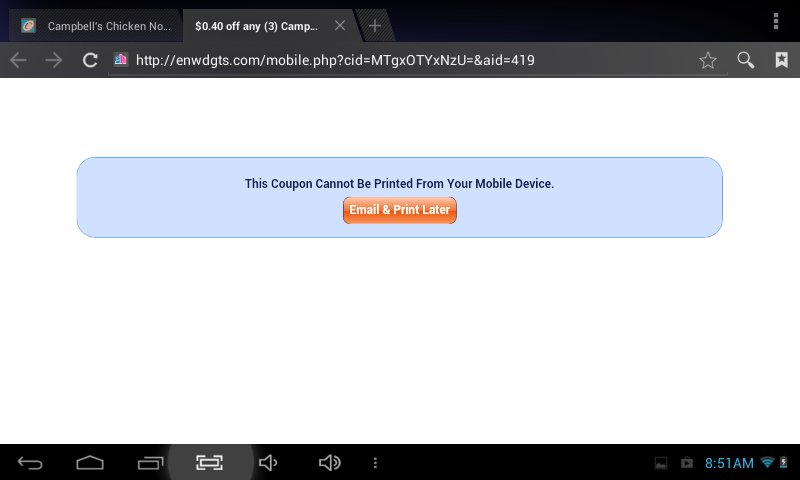 I love my tablet, but it's a pain to print coupons from – mainly because I can't. If you browse our website on your mobile device, now there's an easier way to find the same coupons we feature to print later.
Just tap on a link to a preclipped coupon or a coupon image, and tap "Email & Print Later". A link to the coupon should be emailed to you, so you can easily find it and print it later.
Try it for yourself! Here's a new $2.00 off any Anacin product coupon that just came out today.