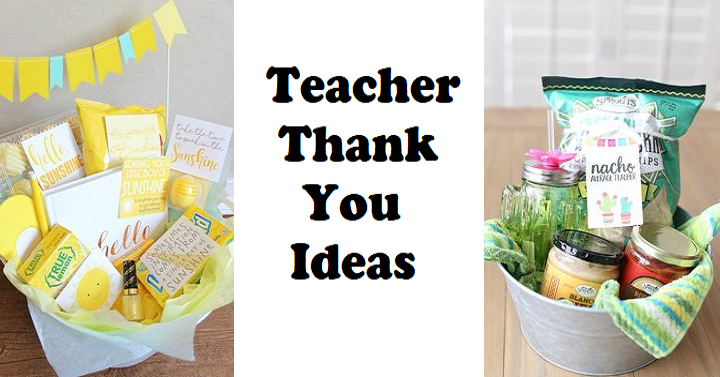 We're wrapping up the school year here where we live and I can't help but think about all the changes our teachers have had to go through. We have been blessed with some amazing teachers that made the transition from school to learning at home so easy for my kids. So I wanted to give them one finally thank you as I'm sure many of you do to! Here's a list of some simple ideas you can throw together for your children's school teachers this year!
Hands Down You Were The Best Teacher Ever – easily trace your child's hand and write the saying inside. Then either wrap around some hand sanitizer (if you happen to have any) or some soap. (I thought this was so fitting for the time we're living in)
I'm Bursting with Happiness That You Were My Teacher – you could put together a fun sunshine book with this saying (including all things in yellow packaging like wet wipes, clorox wipes, m&m bag, chap stick, etc) or buy a bag of starburst for it to go with.
Nacho Average Teacher Gift Basket – Put together a nacho kit basket with chips, nacho cheese jar and salsa. You could even buy chili's chips and salsa to put together with this saying as well.
Thanks To You I'm One Smart Cookie – bake a batch of yummy cookies, make a giant cookie or buy a pack from the store. All are great ideas to give your teacher this year.
Simply the Best – Buy a bottle or two of the Simply Lemonade (they have smaller sizes as well as larger ones you can choose from with a bunch of flavors) from the grocery store and add a cute tag that reads, you are simply the best! Quick easy and something they can all enjoy.