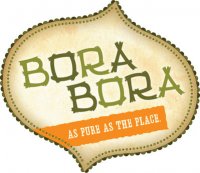 Chef's Requested is offering a FREE coupon when you upload a photo of yourself and your favorite Chef's Requested product to the Chef's Requested Facebook Wall. After you upload your picture go to the Sign Up tab and fill out the form.
Bora Bora Organics is offering a free Bora Bora Organics bar when you upload a picture of yourself enjoying a Bora Bora Bar on their Facebook Wall.  I assume they will send you a Facebook message after you do this to get your mailing information.
Bounce has been giving away T-shirts on their Facebook Page for the last two days.  Their Facebook wall says that they will give out more toda.  if you are interested you may want to like their page and check for a status update from them.  These have been going fast.  Click on the Bursts tab when the giveaway goes live.
Don't forget to like Common Sense with Money while you are there.