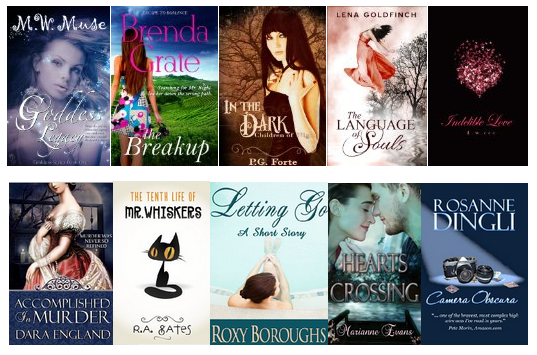 Thanks to my friend and fellow blogger over at Jessica's Coupons you'll be able to check out this huge list of free kindle books currently available. 
Please note that Amazon changes their offers without notice, so please make sure they are still free before you start downloading them:
Fiction
Mystery, Suspense & Action
Broken Ferns (Lei Crime Series)
Molly Brown (Mrs Jones)
Titanic Deception
Romance
The Breakup
The Comeback Kiss
Texas Secrets: The Gallaghers Book 1
Serial Summer
Paranormal, Fantasy & Science Fiction
Catching Stardust (Falling Stars)
In the Dark (Children of Night)
Christian, Religious & Historical
Texas Roads (A Miller's Creek Novel)
Prodigal Nights
Hearts Crossing (Woodland)
Contemporary
GIRL TRIP: THE NOVEL, BOOK 1 Last Days of Summer
Camera Obscura
Classics
Northanger Abbey
Children's
how to draw princesses (how to draw comics and cartoon characters)
Monster ABC – An ABC Alphabet Rhyming Book with Illustrations
Cash Goes to the Beach (Family Adventures)
Baby Farm Animals
30 Words Beginning With The Letter A
Preteens
The First Shot (Traveling Through Time to the American Revolution)
Bounty Hunter: The Beginning
The Ghosts of The Tattered Crow
Young Adult
The Tenth Life of Mr. Whiskers
Spychild (2nd Edition) (The Shadow's Apprentice)
Goddess Legacy: Goddess Series Book 1
The Language of Souls
Indelible Love – Emily's Story
Non-Fiction
The Complete Book of Lipsticks – How to make your own lipsticks (Cosmetic Making)
Homemade Change: Money may not grow on trees, but it lives in your home
The Ultimate Gardening Guide Top Tips: Inspiration and Helpful Advice to Help You Make the Most of your Garden
Out of Sight, Out of Mind – Easy Home Organization Tips and Storage Solutions for Clutter-Free Living
The Truth About Managing People (3rd Edition)
How To Design Your Perfect Interior
Daily Scripture Reading and Meditation: 31 Bible Verses About Faith – To Keep You Overcoming!
Cookbooks
Fish & Game Cookbook
36 Amazing Recipes For Fried Chicken
30 Great Kabob Recipes
______________________________________________________________________________________________________


Remember that you do not need a Kindle e-reader to be able to read this book. You can read it on your PC, iPhone, iPad
, Blackberry and Android. Just download for free the appropriate application to be able to do that. Amazon changes prices without notice, so make sure to check that the kindle price it is still $0.00 before you start downloading this book.