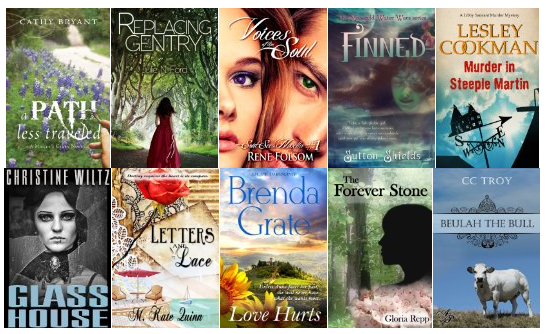 Thanks to my friend and fellow blogger Jessica over at Living Chic on the Cheap you'll be able to check out this huge list of free kindle books currently available.
Please note that Amazon changes their offers without notice, so please make sure they are still free before you start downloading them:
Fiction
Mystery, Suspense & Action
Glass House
Ice Hunter: A Woods Cop Mystery
Poison
Cooking Spirits: An Angie Amalfi Mystery
Romance
THE NAVY SEAL'S PROMISE
Truth or Date (Better Date than Never)
Paranormal, Fantasy & Science Fiction
In The Dark
The Legend of Juliet: Part One
Christian, Religious & Historical
A Path Less Traveled
Beulah the Bull
Walk Slowly Through the Dark
The Forever Stone
Contemporary
Love Hurts
Replacing Gentry
A Man and a Dog
Classics
The Beautiful and Damned
Children's
Rock You Tonight
Noah, and His Wonderful Day with Bob
Danny, Don't Do That!
Preteens
Van Bender and the Spirit Tether
Young Adult
Whispers in the Woods the Complete Collection
Element, Part 1
Norton the Vampire
Non-Fiction
The Design Cookbook: Recipes for a Stylish Home
Driving The Birds
My Mother's Rules: A Practical Guide to Becoming an Emotional Genius
The How to Book on Creating a Beautiful Container Garden
Incredible Cardboard!
Cookbooks
Slim Down Snacks Under 100 Calories That Keep You Feeling Full
Healthy Breakfast Recipes For Kids
______________________________________________________________________________________________________

Remember that you do not need a Kindle e-reader to be able to read this book. You can read it on your PC, iPhone, iPad
, Blackberry and Android. Just download for free the appropriate application to be able to do that. Amazon changes prices without notice, so make sure to check that the kindle price it is still $0.00 before you start downloading this book.