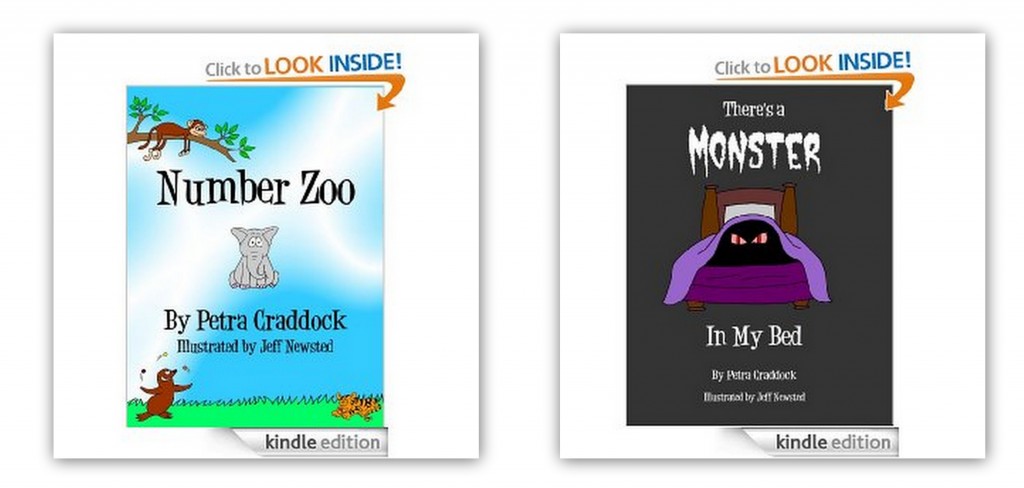 Right now on Amazon you can download the ebook Number Zoo and There's a Monster in My Bed  free. Please note this kindle book is free to anyone at the moment. But Amazon changes their offers without notice. Please make sure it is still free before you start downloading it.
Number Zoo: In this fun rhyming book with adorable animal illustrations, young children will enjoy practicing their counting skills at the Number Zoo. This book is best suited for children ages 0-4.

There's a Monster in My Bed: In this preschool picture book, a little girl is scared when she thinks there is a monster in her bed. However, she is in for a big surprise when she discovers what's really hiding under her covers.
Remember that you do not need a Kindle e-reader to be able to read this book. You can read it on your PC, iPhone, iPad
, Blackberry and Android. Just download for free the appropriate application to be able to do that. Amazon changes prices without notice, so make sure to check that the kindle price it is still $0.00 before you start downloading this book.