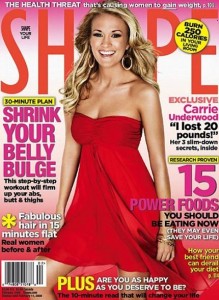 Rewards Gold is offering a free two-year subscription to Shape Magazine.  If you have not signed up for these free magazine offers from Rewards Gold then let me tell you that they are legitimate offers.  All you need to do is become a member.  You will get emails with new rewards (free subscriptions) available to you and all you need to do to get them is fill out short surveys.  They are free, you will not be billed and they do show up in your mailbox.
Other free magazine subscriptions currently available are:
Business Week Magazine
Muscle and Fitness Magazine
Car and Driver Magazine (both sounds like great free gifts for dad!)
Thanks Coupon Cravings!