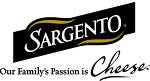 Hey moms! Here's something you may want to forward to your husband or significant other and kids.  Sargento Cheese has put together a collection of recipes to make mom a special meal at home.  They look yummy too!  Get you FREE Recipe Booklet here.
Campbells is also offering a free Recipe Booklet of Budget Friendly Meals.  This one has around 27 recipes and they seem not only budget friendly but also easy to make.  There are recipes with 4 ingredients or less, casseroles and slow cooker recipes.  Get your free recipes here.  Don't forget about the $1 off two cooking soups coupon you can use to make some of these recipes.  Thanks Coupon Cravings!
Looking for more free recipe booklets?  Check out this list of eight free booklets put together by Erin from Coupon Cravings.