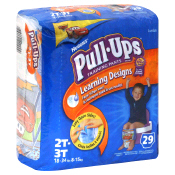 Since I know a lot of you are running around doing some last minute shopping.  Or maybe doing some last minute baking/cooking.  I have put together a list of free sample offers still available.  Check them out and sign up for the ones you have not signed up yet.  Consider this a stocking stuffer present from me to you, ;-):
Free sample of Huggies Pure and Natural diapers Thanks Adventures in Savings!
Free Sample of Huggies pull ups Thanks Chief Family Officer!
Free Sample of Depends
Free sample of Pampers Extra protection
Free sample of Always Pads
Free sample Benefiber Orange powder
Free sample Nature Made Triple Flex Formula
Free sample Carefree and Stayfree products
Free sample Dunkin Donuts Coffee
Free sample Mariani Fruit
Free sample Hills Science Diet Simple Essentials