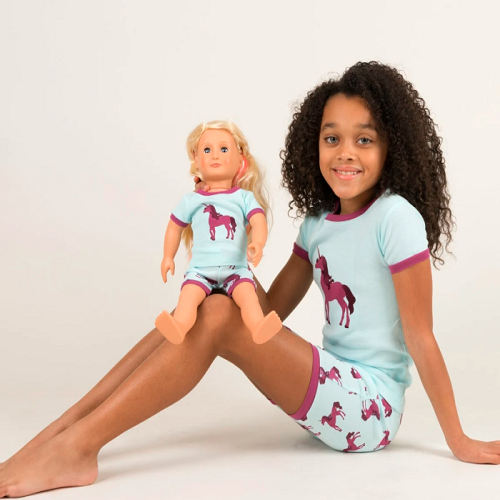 So darling!! Head over to Jane and get one of these Girl & Doll Matching Pajama Sets for Only $14.99! (Reg. $25). Doll PJ's fit 18″ Dolls. Many fun prints! Coordinating styles for the whole family!
Wash with Care:
Machine wash with cold water and inside out for best results.
We use natural, chemical-free cotton.
As a natural product, cotton may shrink up to 2 inches.
Great Feel:
Soft and comfortable for your little ones.
Matching Doll Pajama in the same great quality, perfect for cuddling.
Designed for Safety.
Your child's safety is our priority.
These pajamas are snug-fitting.
Cotton tends to shrink after washing as well, please consider this when choosing a size.
These pajamas strictly follow CPSC regulations for safety and are designed to be snugly fitting.