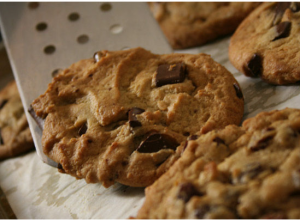 Here are some Groupon deals that caught my eye this morning.  They could make for some nice presents for less if you are planning ahead for the Holidays or need a present for someone in the near future.  The following deals are online deals that anyone can take advantage of:
Hampton Roads – Side Deal is 20-page, 8″x8″ Shutterfly hardcover photo book for just $10 (reg price $30)
Raleigh – Side deals is $25 worth of teas from Talbott Teas for $10. The Groupon can be used toward shipping.
Boise, Queens and Rochester are offering a 24 cookie gift box (shipped!) from Insomnia Cookies for just $22.
To find these deals, visit Groupon.  Then at the top of the page click on "See More Cities" and look for the city that is ahowcasing the deal you are interested in.
Thanks Mrs. Moneysaver!