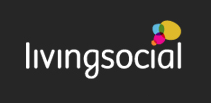 Here are the Top Daily Living Social Deals for 07/23/12. Many of these deals are national. It also does not matter what city you live in to get local deals. Please don't forget to read the fine print.
Online Deals
Nationwide Deals: Pay $35 for $70 to spend online on backpacks or other bags, with free shipping. These durable bags look as sharp as a No. 2 pencil and are designed to hold much more sophisticated technology.
Nationwide Deals: For $15 (regularly $30), get a year-long subscription to Zoobooks, Zootles, or Zoobies, including a poster and stickers.
Nationwide Deals: For $20, get $40 to spend online on personalized items, such as metal lunch boxes, complete with an interior chalkboard for leaving your kiddies encouraging notes.
Nationwide Deals: Make learning as interactive as a playground with this deal from Kaplan Early Learning Company: $10 for $20 to spend online on educational toys, books, and supplies.
Some Local and Travel Deals
Los Angeles: With today's deal, pay $79 (regularly $219) to take part in a Screenwriting Crash Course on August 11 at either 9 a.m. or 2 p.m. from Syd Field.
Atlanta: Pay $29 for an hour-long massage — choose from Swedish, deep-tissue, and other techniques — and you'll also receive a 15-minute Reiki session and a consultation with these experienced professionals (a $175 value).
Chicago: For $34 (regularly $69), choose the Big Shoulders; Bike, Blues, and BBQ; or Sweet Home Chicago Tour — each bicycle tour includes all food, as well as bike usage for the rest of the day.
NYC Citywide: Equip yourself with today's deal from Fluent City and pick up some practical foreign language skills. Pay $150 (regularly $325), and you'll score 20 hours of Level 1 group language classes in French, Spanish, Italian, Portuguese, German, Arabic, Chinese, Japanese, Russian, or Hebrew at the Downtown or Midtown locations; or, get the same package at the Williamsburg location for the outer-borough price of $140 (regularly $285).
Living Social Escapes: Escape to New Jersey's Quality Inn East Windsor and Six Flags Great Adventure & Wild Safari. Your brood of four will spend one night in a Two Queen Bed Room with two queen-size beds at the Quality Inn East Windsor, Sundays through Thursdays ($265) from now until September 1, or Fridays and Saturdays ($279) from now until October 28. Or, you and your significant other can make it a two-person trip with one night in a King Room, Sundays through Thursdays ($169) from now until September 1, or Fridays and Saturdays ($189) from now until October 28. Both options include one ticket to Six Flags Great Adventure & Wild Safari per person, as well as bottled water and cookies upon arrival and late noon checkout.
Living Social Escapes: Escape, to The Verandah Resort & Spa, ups the chill-out factor even more—the eco-chic, cottage-dotted property is on one of the island's most secluded and serene stretches on the northeast coast. Treat yourself and a guest to a three-day breather ($799) in a Hillside Studio Suite, done up in tropical apricot tones, bamboo, and rattan.