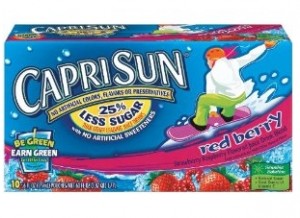 There are new High value Kraft printable coupons on the Cooking with Kraft website.  These are manufacturer coupons that print with the Publix logo on them.
$1/1 A.1. Steak Sauce, any
$1/1 BAKER'S Chocolate, any
$1/1 CAPRI SUN Product, any
$1/1 KRAFT Dressing (16 oz.), any
$1/1 VELVEETA Shells & Cheese, KRAFT DELUXE Macaroni & Cheese or KRAFT Microwavable Macaroni & Cheese
$1/1 KRAFT Barbecue Sauce (28 oz.), any
$1/1 MIRACLE WHIP Dressing or KRAFT Mayo (30 oz.), any
$1/1 MAXWELL HOUSE canister (31.5-34.5 oz.), any
All of these Kraft printable coupons expire on 12/31/11.
Thanks I Heart publix!