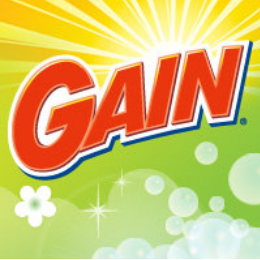 There is a super hot deal on Gain Detergent at Walgreens this week.  First, there is a weekly Register rewards offer available:  Buy $30 in select P&G products and get back one $10 RR back.  But there is also a nationwide catalina offer available:  get up to $3 in future savings when you buy two gain products.  This one is posted on the Coupon Network under "Your Bucks" offers.
Here, try this deal scenario:
Buy four Gain Powder Detergent 30 load $5 each
Buy two Gain Liquid Detergent $5 each
Use four $2/1 Tide or Gain Powder Detergent 09-11-11 SS insert (exp 10/31/2011)
Use two $1/1 Gain Products 8/14/2011 RP Insert (exp 9/30/2011)
Pay $20 and Get Back one $10 RR P&G, one $3 RR Gain and a $3 Bonus RR Gain!
So in the end it is like paying $4 for all six detergents. No idea where the bonus $3 RR is coming from. Obviously there is a double dip going on or an unadvertised catalina offer we are unaware of. Whatever it is, this deal is working for now. So if you need laundry detergent, hurry on and do this deal at your local Walgreens.
Check out the rest of the Weekly Walgreens deals here.
Thanks, Wild for Wags!