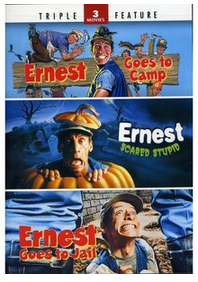 Call me corny, but I love Ernest movies! Since Ernest Scared Stupid isn't on Netflix, I went searching for it. And I found it at Walmart!
Right now, you can get an Ernest Triple Feature on DVD at Walmart for just $5! This includes Ernest Scared Stupid, Ernest Goes to Camp, and Ernest Goes to Jail. You can also pick up your order at your local Walmart for FREE!
Check out some more ideas for family-friendly Halloween movies!
Resources You Might Like: