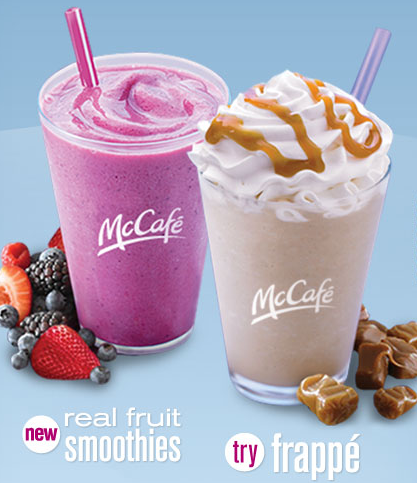 Guess who has done it again?  Our very own CSWM coupon fairy!  That's right!  I got a nice stack of these McDonalds coupons in the mail today to share with you.  10 of you will have a chance to win 8 coupons for a FREE 12oz fruit smoothie or frappe at McDonalds.  I really like the banana strawberry one over the berry one and the frappes are yummy too
To enter to win just
leave me a comment sharing which flavor smoothie or frappe is your favorite or which one you would like to try.
These coupons expire on 8/15 so I need to get them out to the winners ASAP.  Therefore this will be a 24 hr giveaway that ends tomorrow at 3PM EST.
Thanks CSWM Coupon Fairy!