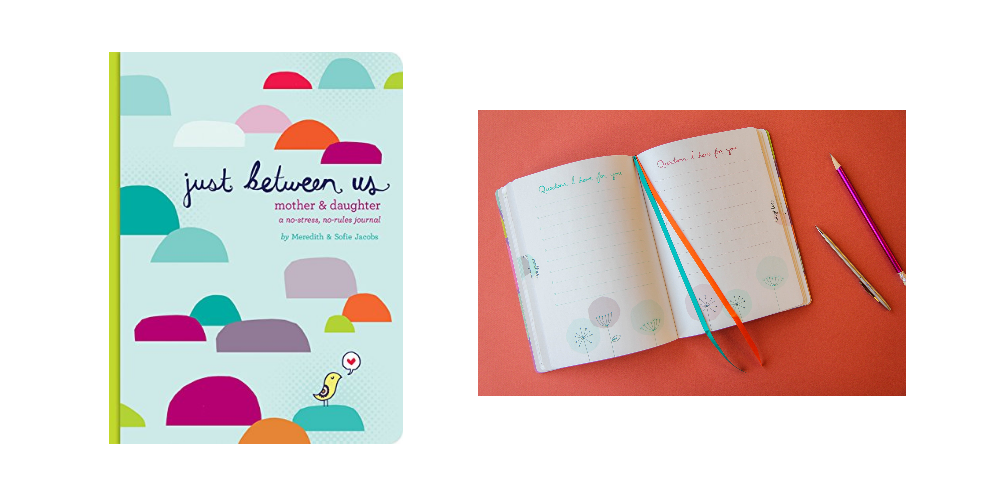 This journal is SUCH a great way for mothers and daughters to connect! My daughter and I just started writing in our own, and it's definitely pretty cool. We learn all sorts of stuff about each other, and I have to say that it's actually opened up some lines of communication for us too!
The Just Between Us: Mother & Daughter: A No-Stress, No-Rules Journal is marked down to only $9.14 on Amazon right now too. It has pages fro mom and complimenting pages for daughter, each with little questions and writing prompts. It also has some free space to write whatever you want to each other and two ribbon bookmarks for mom and daughter.
I would HIGHLY recommend this to anyone with a teen or tween daughter, especially if both of you are super busy. You'll learn a lot about one another, and it can help you better understand each other as well.