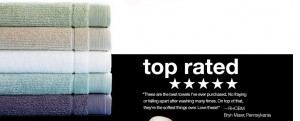 Kohl's.com is having a great One Day Sale today and it's the last day to use your extra 30%, 20% or 15% off codes when you use your Koh's card at checkout.  Here are a few deals that I was checking out: Apt. 9 Quick drying Bath Towels starting as low as $4.89 after code!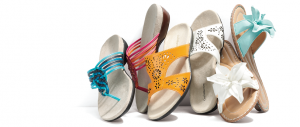 Be sure to check out the Apt. 9, Croft & Barrel and Sonoma life + Style 50% off select family shoe and sandal sale!
Get Free Shipping when using your Kohl's Charge with promo code JUNEFS4MVC at checkout.  Don't for get to Take a look at the Men's Croft & Barrel or SonomaLife + Style or Apt. 9 Polos starting at $9.99 and after you apply 20% off with promo code GREAT20 or check your Kohl's flyer for a 30% off code for even bigger discounts!  My husband has some of the Apt. 9 Polos and they wash really well.
You may want to check out 60% Off Select Polos, Henleys, Tees & Casual Button-front Shirts for Men!  In order to get this in time for Father's Day you must order by Priority Delivery 11PM (CDT) on Wednesday, June 13!