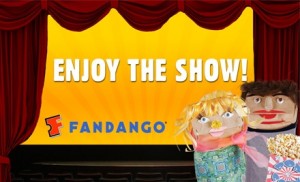 Living Social is offering two Fandango Movie tickets (up to $15 value each) for just $9 total!  With Fandango, you buy your ticket online at the theater on your choice.    It is almost like buy one get one free, but on the movie of your choice.  This deal is offered under the city of Dayton.
If you are new to Living Social follow these steps to get this deal for just $4:
After you have sign up, you will get a $5 sign up credit. To check if you got your credit, click on "Your Account" on the upper right corner, then on the "Deal Bucks" Tab.
This is a great offer if you love going to the movie!