This week we've talked about 5 ways to make a lunch with peanut butter, cream cheese, and ham. Today let's talk about 5 ways to make a child's lunch with tuna. Try adding tuna to pizza, cottage cheese, sunflower seeds, biscuits or pasta to spice it up.
Spinach Tuna Pizza– Using tuna as a topping? Oh yes you can! Add tuna, spinach (or another veggies), and cheese on a pizza crust.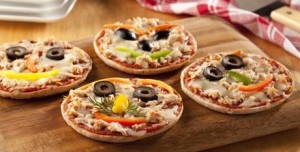 Tuna Salad- This is easy to pack for a child's lunch. Serve with crackers, bread, or tortilla wraps.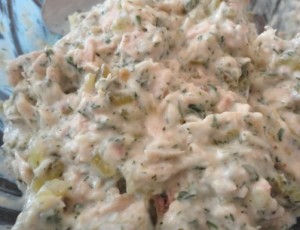 Tuna Foldover– Try using biscuits instead of bread to make a tuna sandwich more kid friendly. Add cheese and mayo to make is even more delicious.
Tuna and Cottage Cheese– Mix tuna with veggies, sunflower seeds, and cottage cheese to make a yummy tuna salad.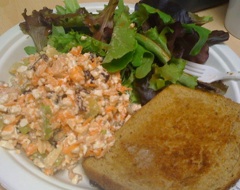 Tuna Dumpling-  Make it bento style. Make small tuna dumplings with cream cheese. These are fried, but every once in a while seems good.