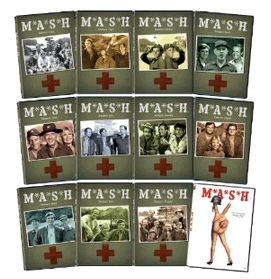 This should be a huge hit with any M*A*S*H fan!
Grab the complete series plus the movie for 70% off the original price of $229.99. From now until December 14th, you'll pay only $99.99 on [easyazon-link asin="B00BMJ7ZKG"]Amazon[/easyazon-link] for this timeless classic on DVD!
Need to decorate for the holidays on the cheap? Read my tips for decking the halls with dollars!
Just for fun – wh0's your favorite M*A*S*H character?