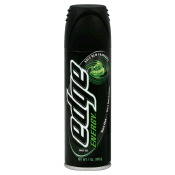 Get a  coupon for $1 off one Edge Shave gel right here.  These are $1.99 at Kmart and if your Kmart is doubling you can get it FREE with this coupon this week.
Here are more printable coupons available this week:
$1.50/1 Kashi Waffles (these sell for around $1.99 at Target.  But I think only at Super Targets.  I have not been able to find them at my regular Target.  Have you found them at your regular Target?)
$1 off Any Method product (You need to sign up with Ideal Bite.  Then Search for "Spring Cleaning – Come Clean"  you will see the link to the coupon on the right side bar.
$3 0ff any Thermacare product.  Thanks Amy!
$0.75/1 Di Giorno Flatbreads.  Good one to have if your store doubles coupons.  These go on sale for $2 each sometimes.
Coupons for Men's One a Day Vitamins, Aquafina, Bayer, Ace Brace and Support on this Walgreens microsite.  Click on "Receive 5 Coupons."  Thanks Brian!
Happy Savings!