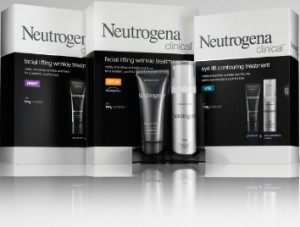 Here is a great way to take advantage of the Try Me Free Neutrogena Clinical rebate without leaving teh comfort of your home.  If you don't have a Rite Aid, or Walgreens or CVS, take advantage of this deal online then:
Walmart.com is offering a free $15 Walmart eGift card when you buy the Neutrogena Clinical products that are part of the try me free rebate.  Shipping is only 97 cents to your own home. So in the end you get the cost of the products back via Mail in Rebate and get back a $15 eGift Card.  This gift card is only good to use at Walmart.com but with so many good deals available online I bet you can find a good way to use it well there.
Here is another way to take advantage of this deal online:  You can buy it online at Walgreens.com and you will get $10 to spend at Walgreens.com
.
The reason I like the Walmart.com deal better is that not only did you get a better credit ($15 vrs $10) but at Walmart.com, you can get free shipping on some items when you ship it to the store or 97 cents on other items when shipped home.  At Walgreens.com, you get free shipping when you spend $25 or more only.
Edited to add this important tip by Michelle: Print your confirmation page for a receipt since the email confirmation reduces the price of the gift card.